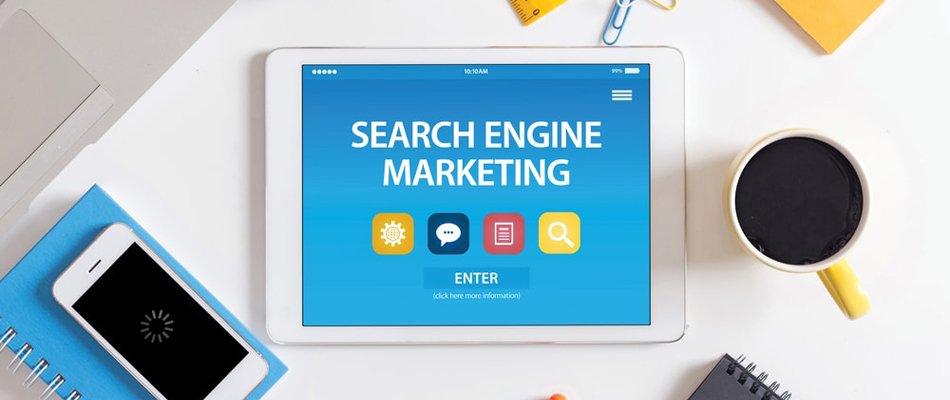 Marketing for start-ups and small businesses has changed a lot over the years.  Not so long ago, many small businesses could place an advertisement in Yellow Pages or the local newspaper and expect a profitable stream of business to flow as a result.  But the Internet and Google (launched in 1998) have changed all that.
Nowadays, most people go straight to a search engine on their desktop, tablet or smart phone when they are looking for goods and services.  That doesn't mean that traditional marketing techniques such as press, TV and radio advertising, billboards, PR and trade exhibitions are no longer valuable.  But a quick look at the printed Yellow Pages directory when it arrives at your home or business will show you how much its importance has been reduced in the marketing mix of businesses both small and large.  It's diminished to a fraction of its former size as advertisers have become aware of more effective and affordable ways to reach their target markets using the internet.
According to the online search marketing publication Search Engine Land, Google now handles at least 2 trillion searches per year worldwide.  That's at least 63,000 searches every second!
So it goes without saying that getting your company to be visible on the internet for searches that are relevant to the goods and services that you offer is now the most effective way of  reaching your target market, making online sales and/or getting a reliable stream of new business leads.
But where do you start?
There are many search engines on the internet, including general ones such as Google, bing, Yahoo!, and DuckDuckGo.  Some, like Google, operate internationally, whereas others, such as Baidu, are limited to specific geographical territories, where they may dominate search.  Some are sector specific such as Yummly, a semantic web search for food, cooking and recipes and Mocavo.com, a family history search engine.  Even YouTube, owned by Google, is effectively a search engine as well as being a hosting platform for video content.
According to statistics portal, however, in 2017 Google enjoyed 83.49% of the search market in the UK.  The next closest competitor in terms of search volume is Bing (11.06%), followed by Yahoo! (3.83%).  The other search engines between them only account for the remaining 1.62%.
So it makes sense to focus one's internet marketing strategy on Google.
What is Search Engine Marketing and how can a small business or start-up hope to compete with their bigger competitors?
Search Engine Marketing (abbreviated to SEM) is the process of gaining internet traffic and visibility from search engines through both paid and unpaid efforts.  It encompasses two distinct areas of focus:
Search Engine Optimisation (SEO): the process of building an online presence which allows your business to earn traffic through unpaid (organic) or free listings and
Pay Per Click (PPC) advertising: buying traffic through paid search listings. On Google, this is normally done through their Adwords programme.
The internet provides tremendous opportunities for smaller businesses with a well thought-out search engine marketing strategy.  It can help small businesses compete with much larger competitors, establish them as industry leaders, and grow their customer base. But, creating a sound strategy when you have no idea where to begin can be a bit difficult.
In this article, we're going to show you the steps you need to take to create a search engine marketing plan for your small business without a big budget.
1. Build a Website
Sounds obvious, right?  But according to a recent report by domain supplier GoDaddy quoted in The Telegraph, 60% of UK businesses with five employees or less (which constitute almost a fifth of Britain's small business population) are lacking an online presence.  This is leaving those companies way behind their competition in terms of their ability to market their products and services.
The first reason why your company needs a website, even if your business is small or just getting established, is because that's where so many of your potential customers are for so much of the time.  According to a bulletin from The Office For National Statistics, virtually all adults aged 16 to 64 years in the UK are recent internet users.  And older generations are quickly catching up: although one of the least frequent users of the internet, recent internet use among women aged 75 and over in the UK has almost trebled since 2011.
Search using smart phones and other portable devices has also dramatically transformed the search marketing scene, with UK smartphone owners spending an average of 66 hours per month browsing the internet on their mobile phone and well over 50% of searches for products and services being initiated on a mobile device.
But why can't you just rely on Facebook or Instagram, with which most people are familiar and many have accounts already?  Why should you bother to build a website when you have a plethora of free social media channels to help you keep in touch with your audience?
While social media is essential for building engagement and developing a lasting relationship with your prospects, a website can bring important benefits.  Here are our top10:
Your customers expect it: your customers expect any supplier of products and services to provide online information about their business on some form of digital property. If you don't have a website for your business, today's digital-savvy (and impatient) customers may look elsewhere.
It acts as your company's online business card;
It helps you build credibility and establish yourself as the go-to source in
the industry;
It is the online expression of your brand, reinforcing what you stand for (your mission and values) and making your company memorable and stand out from the crowd;
It allows your business to have a presence which is accessible 24 hours a day, seven days a week, even if your business doesn't operate during all those hours;
It can showcase your passion and attract potential prospects to your business;
It provides useful information to your clients including product specifications, details of services offered, frequently asked questions (FAQs), terms of business, contact details, opening hours etc.
It provides social proof: ninety percent of consumers claim that online reviews influence their buying decisions. Your website is the perfect place to display your reviews from Google, TripAdvisor, Yelp, Facebook or Trustpilot, all in one place.
It helps business owners get their message, mission, and personality in front of their target audience faster than print ads or printed
It can enhance the effectiveness of your social platforms – social icons linking to Facebook, Twitter, Instagram, YouTube and other networking platforms make sharing your content easier for your visitors who like what you offer.
2. Pick Your Domain Name Carefully
In simple terms, your domain name is the address of your website that people type in the browser URL bar to visit your website.
Although there are many factors which should be considered when choosing a domain name, a short, memorable URL can make the difference between creating a successful internet presence and getting lost in cyberspace. If you get it right, it adds credibility to your small business. If you get it wrong, it can do exactly the opposite.
There are two fundamental approaches to choosing a domain name.  The first is to use your company name and brand (e.g. www.nike.com).  The second is for it to be more descriptive of your services (e.g. www.PlumberInMaidstone.co.uk).  Each has its relative advantages, and we will cover this in a future post.
For the moment, just remember that your domain name creates a "first impression". Your URL is the first thing your visitors will see. So a good domain name can make a positive and lasting impression, while also having a positive effect on your search engine visibility.
3. Have web analytics in place at the start
After defining your search engine optimisation goals clearly, you need software to track what's working and what's not. Set up Google Analytics and Google Search Console.
4. Create a Comprehensive Keyword List
This is where we really get started with Search Engine Optimisation.  Keyword research should be a key component of your digital marketing effort and should drive all your other activities.  After all, searchers are entering very specific words (search terms) into the search bar and search engine algorithms are designed to present a list of the best fitting web pages for those specific combinations of words in order to provide their customer (the searcher) with the best possible search experience and the most appropriate results.  So you want to "optimise" the content of your website to match what people are entering into the search engine.
Keyword research is an art in its own right and often requires specialist knowledge, analysing thousands of search terms for the best combination of search volume, buyer intent and competition.
To start with, though, try to think of all the possible search terms your audience may use to search for the products or services that your business offers. Use tools such as the Google Keyword Planner to find new suggestions and check their competitiveness.  These will include the obvious ones such as "dentist in Canterbury" (if you're a dentist in Canterbury, that is!).
These are your keywords (search terms).  Remember, some of the best keywords may be made up of multiple words (including geographic terms).  These are often referred to as "long-tail keywords" and can bring valuable traffic to your website.  Even though search volume for these terms may be less than more generic search terms, they will likely be less competitive, have high buyer intent and could therefore convert the search into new business.
As an example, the search term "dentist" attracts 73,000 searches per month in the UK (also referred to as its monthly search volume) and is not surprisingly competitive, making it very hard to rank for this keyword.  However, the long-tail keyword (phrase), "emergency dentist near me", while having a lower search volume of 4,275, is also much less competitive and may have higher buyer intent – after all, if you're search for that phrase, you probably need a dentist pretty quickly!
5. Optimise Your Website
Work with your web designer to ensure that the coding is search engine-friendly.  This will determine the architecture of the website, the micro-formats used, the internal linking, making sure that the site loads quickly and is mobile friendly, uses H1 and H2 headings, uses HTTPS:// encription, etc.
Allocate one keyword per page and create keyword-rich content that would enable search engines to match your web pages to search terms being entered into their search bar and rank it highly in their Search Engine Results Pages (SERPs). However, make sure that you don't use your keyword too often in your content (known as "keyword stuffing") as you may be penalised for this by the search engines. Also, never copy anyone else's content because you can receive a Google penalty.
Don't forget to include your keyword for each page in your title tag and in the title and Alt tag of your images.
Avoid duplicate content and never copy content from other web pages around the internet.  You will be penalised for plagiarism.
Technical optimisation is a complicated field which requires considerable knowledge and experience to execute properly. But providing comprehensive, original, useful information for your customers and potential customers is a good way to get started.
6. Create a Compelling Home Page
Your home page is probably the first page that your potential client will land on.  It is therefore really important that it makes a good impression, providing a good summary of the products and services on offer, other essential information such as address, telephone number and driving directions, opening hours, as well as links to other important pages, including an About Us page, Contact Page, Products/Services pages, Local Information pages, FAQ page, Testimonials page and Blog.
Make sure that the prospects that land on your home page will get all the information they need to attract their interest and persuade them to explore your site and browse through your products. Write at least 500 words that present your business and describe your services. Make sure that your home page includes section headings which describe the major areas on which you are focussing (and trying to rank on Google).
7. Create Specific Landing Pages
While your homepage is essential and can draw your audience into your site, you also need to create specific landing pages for your main services. Make sure that the content is relevant, keyword-rich, and presents the features and benefits of your products/services.  As with your home page, make sure that you have at least 500 words of useful content on each page (preferably more).
8. Post Content Regularly
Not every visitor to your website is ready to buy your products or services straight away.  They may be at the research stage, comparing your offering to those of your competitors, or have just happened upon your website by chance.
A blog (along with a subscription email capture form) can be an opportunity to start a relationship with these prospective buyers and can keep your existing customers up to date with your latest news.
High quality content can not only help you establish your business as an authority in your field but it can also boost your rankings and draw a new audience to your blog. However, make sure that the content you post on your blog is valuable and relevant. Also, update your blog regularly and check for the accuracy of your content.
9. Write for Humans First
Although optimising your content and using relevant keywords to increase your rankings is essential, you should focus on writing for humans first and not just for the search engines. After all, your primary purpose is to get new customers to your business not to please Google.
10. Set up a Google My Business Profile
For businesses offering their products and services to a geographically local audience, Google My Business is a very effective (and free!) way to get your company in front of prospects.  If you have a well-optimised Google My Business profile, it will appear with the Google Maps section above all the organic listings, giving you pride of place in the SERPs.
11. Select Your GMB Categories Carefully
e.g. Dentist. Google has over 2,300 categories, so there may be more than one category which fits your business (e.g. Dental Clinic, Dental Implants, Periodontist etc). List your main category as #1 and then explore all the options for sub-categories.
12. Set up a Google+ Account
Although Google+ may seem like a redundant social media channel, it can help you boost your ranking and it is after all part of the Google family of products. So, maintain an active profile and share content regularly.
13. Post Content on Social Media Regularly
Share content from your blog on social media channels like Facebook, Google+ and Twitter regularly. As we are all short on time, leverage your efforts by focussing on the platforms that are relevant to your business (where your customers hang out) and don't try to post on every social media channel under the sun. Also, don't forget to include the full URL of the link including the https://
14. Set up Your Own YouTube Channel
As mentioned before, YouTube is owned by Google, who purchased the business for $1.65 billion (£883 million) in 2006.  Google often favours YouTube content in its own organic search engine listings, giving you the opportunity to dominate Page 1 with both your video content and web pages.  More and more people prefer watching a video rather than reading a lengthy article.  So create video content, upload it to your YouTube and other social media channels.
15. Include Social Media Buttons on Your Website
Make it easy for people to share your content on social media by implementing social media buttons, such as Facebook, Twitter, Instagram, and so on, on your website.
16. Set up Resources Pages & Build Relevant Links
Set up a resources page on your website and link from your page to local relevant organisations / government and educational departments / parks etc.
Link building is the process of acquiring hyperlinks from other websites to your own. A hyperlink (usually just called a link) is a way for users to navigate between pages on the internet. According to Moz's Beginners' Guide To Linkbuilding search engines use links to crawl the web; they will crawl the links between the individual pages on your website, and they will crawl the links between entire websites.
Link building is an important component of any SEO plan as search engines partially determine the authority of a web page or site by the number and quality of incoming links to that page.
Request other trustworthy and relevant website owners to link to your website (especially .gov and .edu websites). You can even propose to guest post on their blogs and expand your audience.  Ask web masters of the sites to which you have linked in your resources page to reciprocate with links back to your site.
Never be tempted to buy link packages, as they often include "spammy" links which could cause your site to be penalised by Google.
17. Make Smart Use of Google Maps
Embed a Google Map of your location on your website. That way, you provide a flawless user experience to your visitors and make it easier for them to find your business without having to search on other platforms.  It will also clearly indicate your location and target geographical territory to Google, which will help to rank your site in a relevant search for your services in the area.
18. Automate
Automate as many of your SEM tasks as possible or outsource it all to a professional digital marketing expert.   Use a marketing automation platform such as MailChimp to help manage and leverage your email list.
19. Use PPC to kick-start traffic acquisition
SEO takes time and considerable effort.  It may take a year or more to rank on page 1 of Google for even a moderately competitive search phrase.  So use Google Adwords or Facebook advertising to start generating traffic before your organic listings from your SEO efforts take over.
20. Track Everything
Now that you have established your search engine marketing goals and you have a clear plan for how to reach them, make sure that you monitor everything carefully. Use Google Analytics and Google Search Console to track your performance and tweak your strategy accordingly.
Make use of these techniques, and your website will appear higher in search engine results pages for your keywords.
The author of this guest post, Will Paice, is an experienced digital marketing expert based in Kent.  His company, Hopscotch Studios Ltd provides Search Engine Optimisation, Digital Advertising and video production services to both local and national companies of all sizes and works closely with Bridget Designs.
Contact us today for help with your SEO and Marketing.