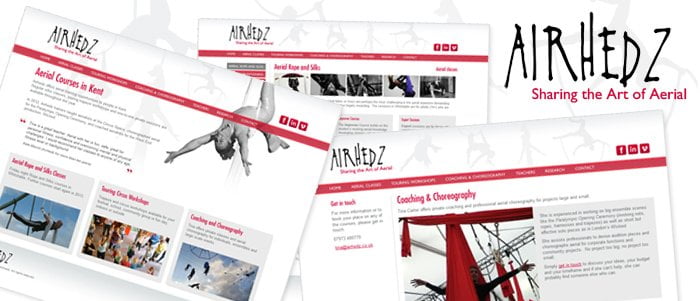 Airhedz aerial training had an existing website built using a free template builder that wasn't providing what they needed. They wanted a modern style, updated design and space to put all their information in a fun but informative way. The website needed to look clean and professional but engaging.
They also need to be able to update the site themselves easily as they had found their previous package difficult to use.
The solution was to design a clean, beautiful website that really made the most of the stunning photography that Airhedz provided. A large image was displayed on the home page and contact page to give users an immediate feel for the nature of the site, while a smaller more subtle motif on the inner pages kept the overall feel without distracting from the content.
Classes were grouped together to make finding timetables and other information intuitive for new users and easy for regular customers. The site incorporates both lightbox thumbnail galleries and slideshows to show of the images to their best advantage and includes a video page with links to Vimeo films.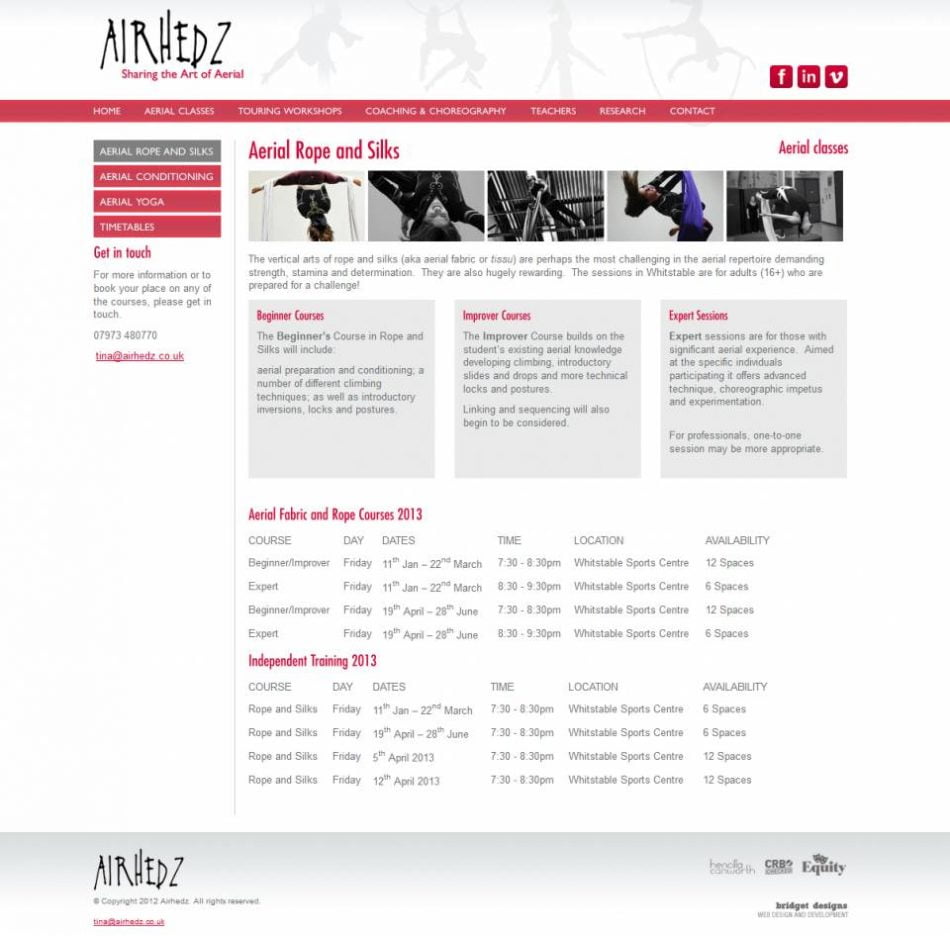 As Tina works with people with disabilities and is studying for a PHD in disability in aerial it was important that the site was accessible. To this end the site was checked carefully to ensure that it was easy to navigate, that all images were labels with alternative text and that it was possible to zoom in on the site or increase the text size without losing the ability to use the site effectively.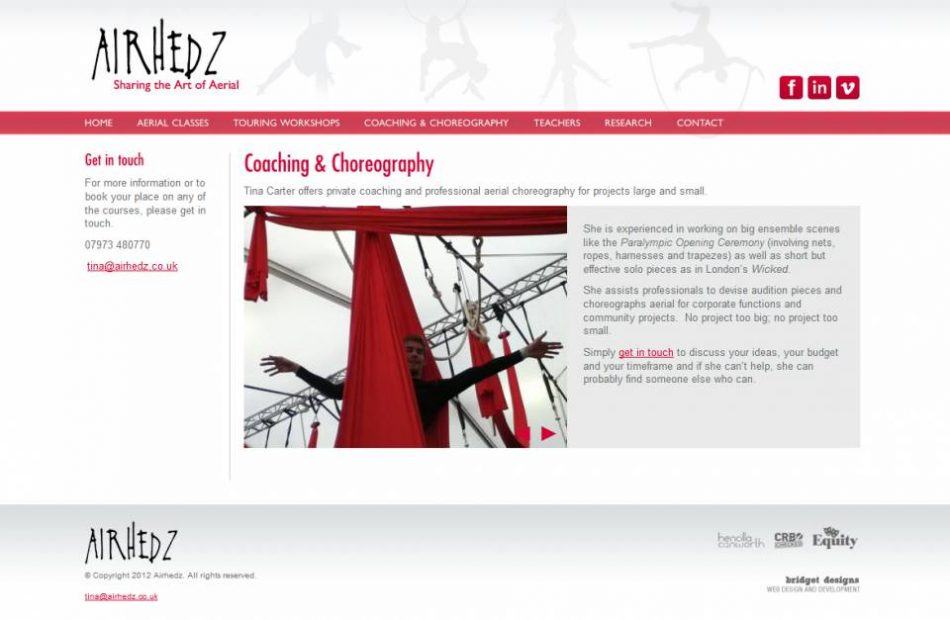 Bridget Designs' CMS was installed allowing simple, easy update to all the content, galleries and pages from any browser.