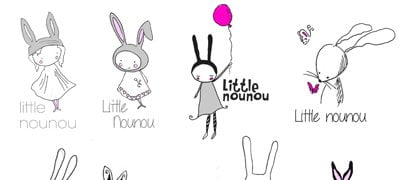 I was approached by a hand made toy maker based in Thailand to design an illustrated logo based on the idea of a bunny. The brief was to create a sophisticated, but sweet design, suitable to children's toys, with a whimsical, alice in wonderland feel.
The design should have a hand drawn style and use grey and hot pink as its colour scheme. Otherwise the design was pretty open.
I started by creating a variety of sketches exploring different styles of rabbit.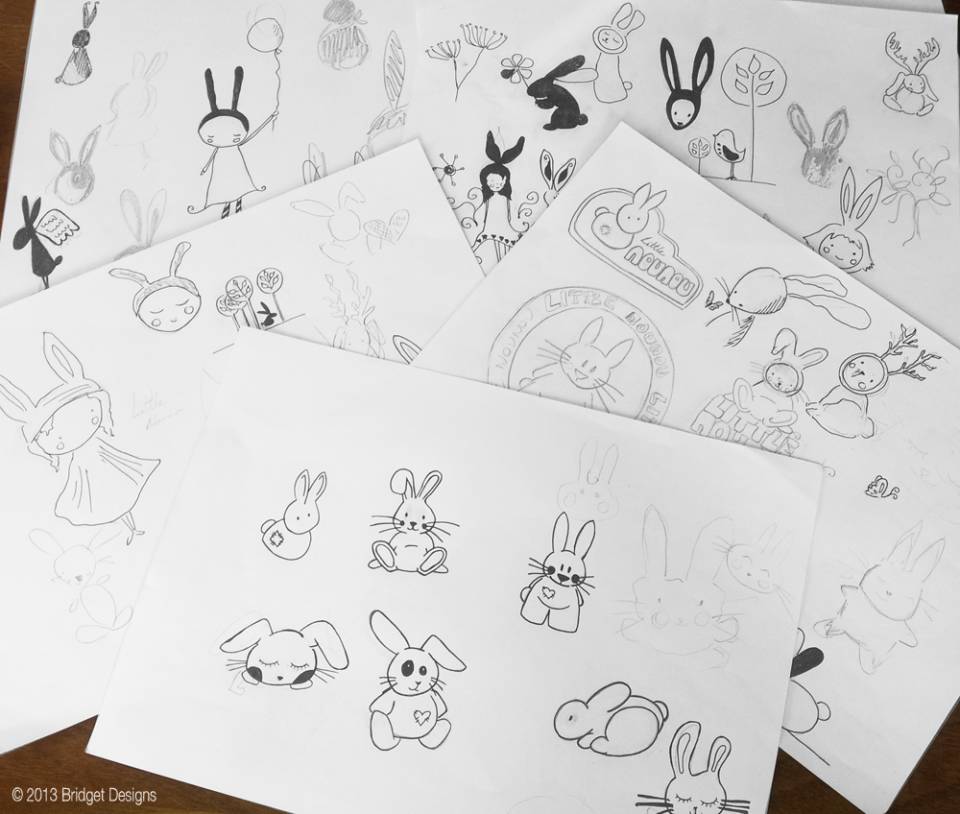 These ideas where then refined into a contact sheet of possible designs and colourised. At this stage the designs are still using the original sketches, modified in Photoshop.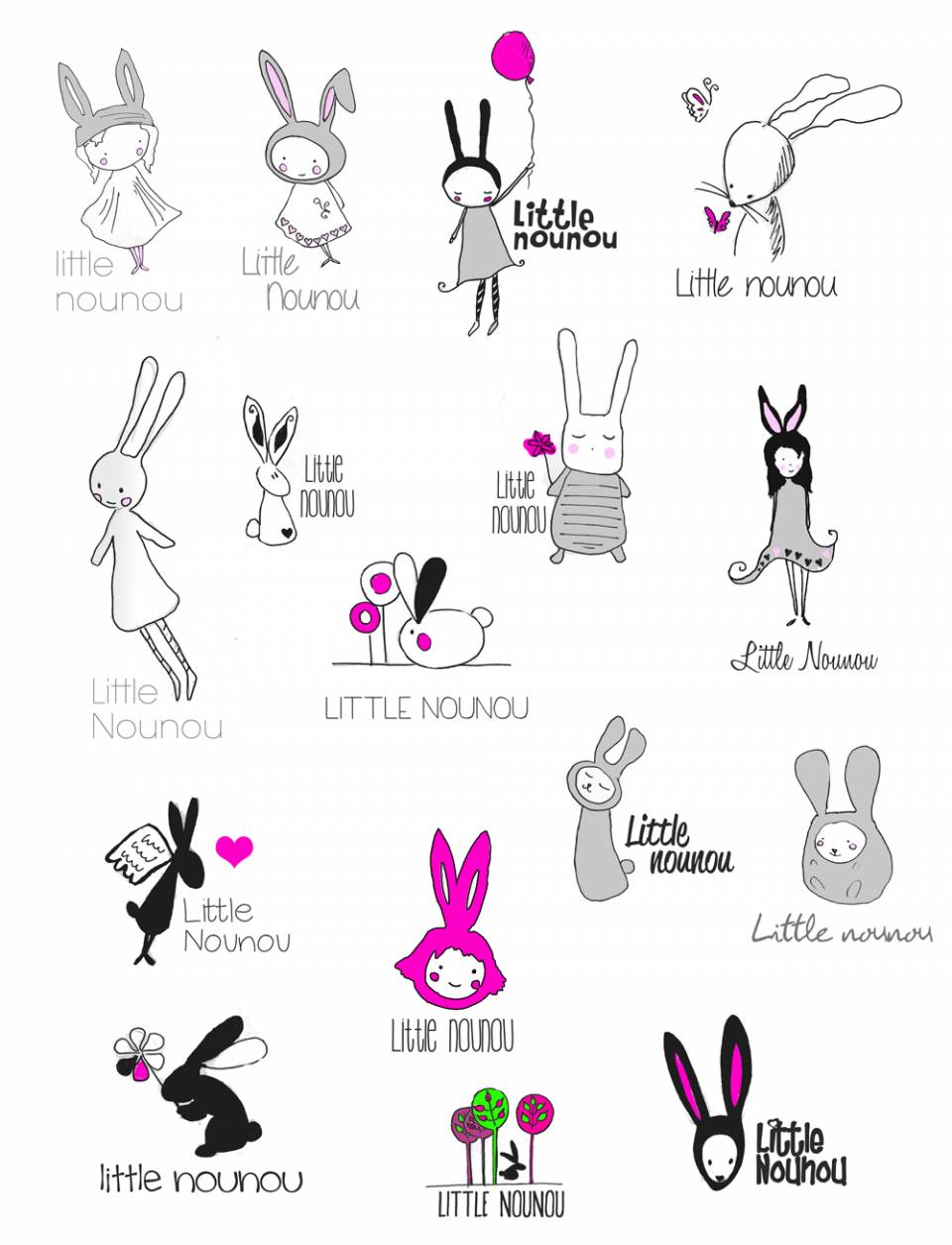 Once the client had chosen the character and font that they liked I took the design into Illustrator to create the finished, fully scalable logo.