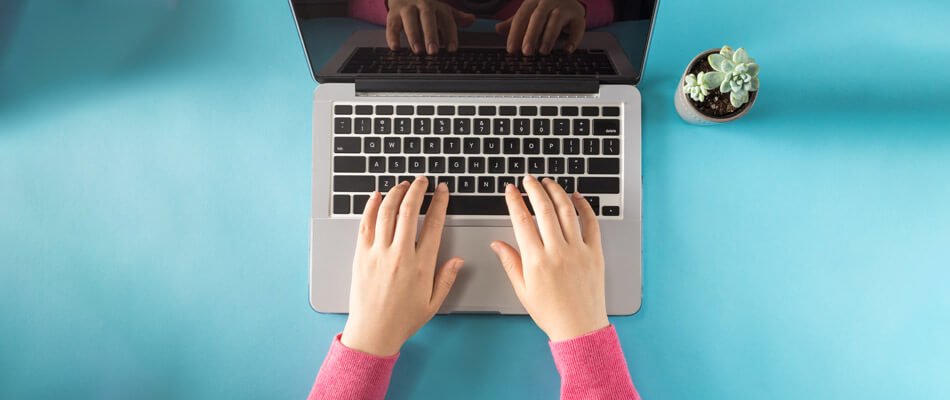 In this digital age, to build a successful business you need to build an online presence,  but do you need to hire a professional web designer to build your site?
You need want your customers to find you easily and be impressed enough when they do to contact you or order your products. In order to look professional and attract the right clients, you need a website designed for them that represents your company well. So how do you go about building your company website?  Any business looking to build and manage a website essentially has two options, the DIY route, or to hire an expert.
With so many automated tools, templates and simplified software packages available these days, it is certainly tempting to try to set up a website yourself. It is possible to purchase a template very cheaply and potentially have it up and running in a few hours. The problem is anyone else can do exactly the same. You may find your direct competitor has even got the same design as you. It is hard to brand a template and therefore stand out from other businesses online if your website looks the same as everyone else.
The one size fits all option often falls down quickly and templates are often very limited as to what you can do, or bloated with so many different options then become confusing and time-consuming to set up, and slow to load once you have. It may end up costing you much more than you thought in the end to get someone to customise it or fix unexpected issues.
Having a website designed and built from scratch by a professional web designer and developer avoids all of these issues and will help you have a much more successful website in the long run. Here's a look at some of the reasons to hire a professional web designer.
1. Create a great first impression
A website represents your business and also provides new customers with their first impression of your brand. Your website should immediately sell your brand and services or products to your potential customers, otherwise they will go to website that does. Without experience and technical knowledge, it is unlikely your website will have that wow factor that will keep customers coming back.
2. It will save you time
Working with the professionals means freeing up time and resources to be allocated to more important everyday business issues. In addition, professional website development teams can turn completed projects around exponentially faster than any web design newcomers and certainly faster than learning how to do it yourself.
3. It will save your money
A well-designed marketing website with the right ongoing support will bring you business and make you more money in the long run. If it is well-built and researched from the start, then you won't need to spend out on costly redesigns, customisation and bug fixes down the line. Hiring a professional web designer to make your website is an investment in your business and your customers. Done right you will reap rewards for many years.
4. It's a lot less stressful!
Learning to build a website from scratch is not an easy task! You will most likely find you can't get it to do what you want and the end result is not what you wanted after months of hard work. Professional web designers  have spent years learning not just how to build websites, but how and why a certain design works well and how to make efficient, user-friendly sites that are a pleasure to use.
5. You will get found more easily
A professional web designer will build your website with search engine optimisation in mind from the start, to help your website get off to a great start in search results. This, coupled with ongoing SEO support will increase your chances of ranking well for useful search terms far quicker than any DIY option.
Along with attracting new business in the first place, a professional website design is all about maximising conversion rates. Your website will be designed in a manner that is engaging, authoritative and encourages as many visitors as possible to become customers.
6. Be original and creative
With so many businesses online, standing out from the crowd means providing your target audience with something special. Something unique and original. You need to know how to differentiate your site from those of your competitors, in a manner that speaks to your customers. It's a careful balancing act that needs experience and expertise to pull off. Your business has something special and unique to offer your clients, so your website should reflect that.
7. Get more enquiries
The overall design of your website will determine how many visitors will actually to get in touch with their comments and enquiries. Its attractiveness, layout and functionality in general will all actively encourage or discourage your customers from reaching out. Professional website design helps ensure you need never miss out on a valuable lead.
8. Performance
One of the most important factors in your website both ranking well and providing a positive experience for your users is speed. The majority of users will If your site loads slowly your visitors are not likely to wait. New research from Google indicates 53% of people will leave a mobile page if it takes longer than 3 seconds to load. The bounce rate increases as the page speed increases. Third party themes and free web builders often come with a lot of unwanted files and resources that will slow your site down, a professional website custom-built for your business will contain just the elements you need, designed with your customers in mind.
9. Technical Support
A capable technical support team can be worth its weight in gold. Website performance issues and downtime can have devastating effects on any business.  The faster and more competently such issues are addressed, the better. If you do not have the technical knowledge and manpower required to cover technical issues 24/7, you are going to need the help of a dedicated support team.
10. Ongoing support and development
Building a website is only the first step. Websites need to grow and adapt as a business and its customers grow, or they will get left behind. If you hire professional web designer from the start, then you can build a long term relationship with someone who knows your website and business inside and out, and can help you adjust and develop it over the years to meet the demands of a changing market, without having to pay for a full redesign every few years.
If you are interested in having a website built, or redesigned, we would love let you know about what we can do for you! Contact us today for a no obligation chat.