Designing a logo that is clear, effective and memorable takes time and research to get it just right.
Here is a step by step look at our logo design process and how we go from initial consultation to polished, final design.
 
Step one: Consultation and Research
In order to create the perfect logo design for your business we need to get to know you and your company, what your goals are and who your customers will be. We start this process with an initial chat to find out what you have in mind and discuss what would work best for you.
We follow this up with our logo design questionnaire. This is a set of questions designed to help us get to know your business better, and to get you thinking about what it is you really need from the logo.
It is tempting to just focus on the design style, and a common mistake people make when planning a logo is to focus on the sort of logo styles they like, even a particular logo they want to mimic, rather than what would work best for the business.
A logo design needs to represent the ethos, style and 'voice' of your business. To help us find this, here are a few of the questions we like to ask to get us started:
Who are your target audience?
What age range are they?
What are the long term goals of your company?
What adjectives would you use to describe your company?
What impression of your company to you want your logo to give to your customers?
Where will you be using your logo?
This helps us to focus on what design style would be most effective for your business. Armed with this information we then research your business, its competitors and the industry to see what would work best for you.

Step two: Design concepts
Research completed it's time to start putting pen to paper – literally! We always start our logo designs as hand sketches. This allows us to explore loads of different ideas quickly and get a natural, fluid feel to the piece. Once we have a selection of ideas we are happy with, we transfer to the computer to start refining those into initial logo concepts.
At this stage we move to a vector program (we use Adobe Illustrator) so that the final design will be fully scale-able and remain crisp and clear at any resolution.
The logo design process is different depending on the style needed. For some logos there is a lot of illustration detail. For example, our logo designs for Wildflower Favours involved carefully creating a whole bunch of individual flower elements by hand, then digitally arranging them to create a soft illustrated style. You can read more about our  logo design process for Wildflower Favours here. Others are more typography based and we will spend time researching and adapting typefaces to find the right feel for your company.
We generally try to narrow our ideas down to the best three – four ideas for clarity. So once we have a selection we are happy with we will send those to you to review.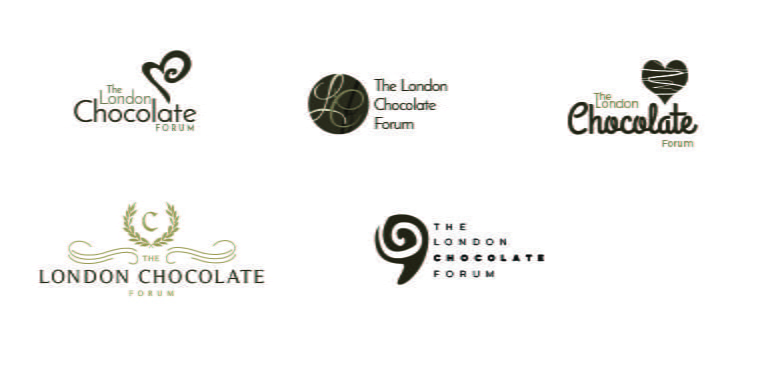 Step three: Refining the design
From there we will work together to develop the perfect design for you. Hopefully one of the initial concepts will hit the mark (if not we will send another sheet of concepts) and often it is elements of several ideas that seem to work. So from there we will develop and refine the elements that work well, working with your feedback and offering our advice until we have a final logo design that we both love.
 
Step four: file delivery
One you have approved the final logo design, we will deliver your logo design to you in a package of several high quality, professional digital files, for both professional printing and use on the web, along with a simple guide to using your logo effectively and the colours used.
If you are interested in having a logo designed or would like to know more about our logo design process, please get in touch. To see a selection of our previous work, head on over to our logo portfolio page and have a look around.
Our logo designs are all created in-house by the company owner, Bridget.