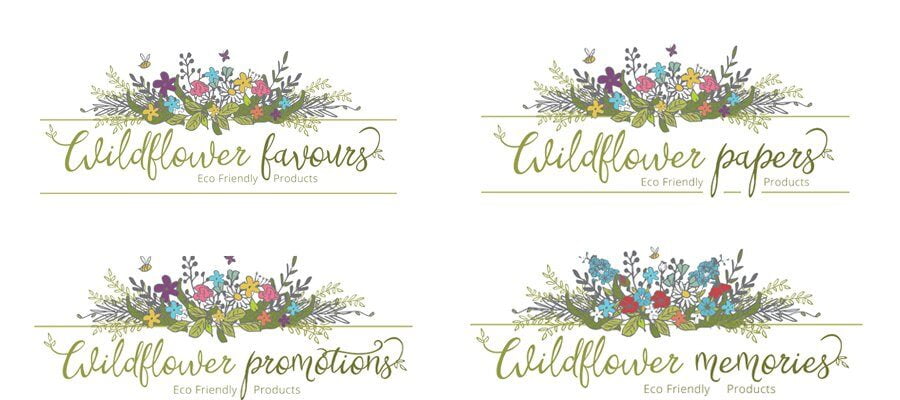 Logo design and illustration project for local Kent company
Wildflower Favours make beautiful, eco-friendly products centred around wildflowers. Their ranges include personalised seed packets, 'seed paper' that can be printed on to make unusual and unique wedding gifts and more, then planted afterwards and a range of other recycled and bee friendly seed paper stationery.
Bridget Designs has designed and built three websites for Wildflower Favours. Their wedding favours site wildflower-favours.co.uk , the stationery site plantableseedpaper.co.uk and a corporate promotional gifts site promotionalseedpackets.co.uk.
Each of these sites needed to have a wildflower theme to compliment their products and as part of the project we created individual logo designs, website banners and small web ads for each site, using hand drawn wildflowers as the basis for the designs.
Logo design in Kent
The process started with some initial sketches, creating individual flowers that could then be arranged together.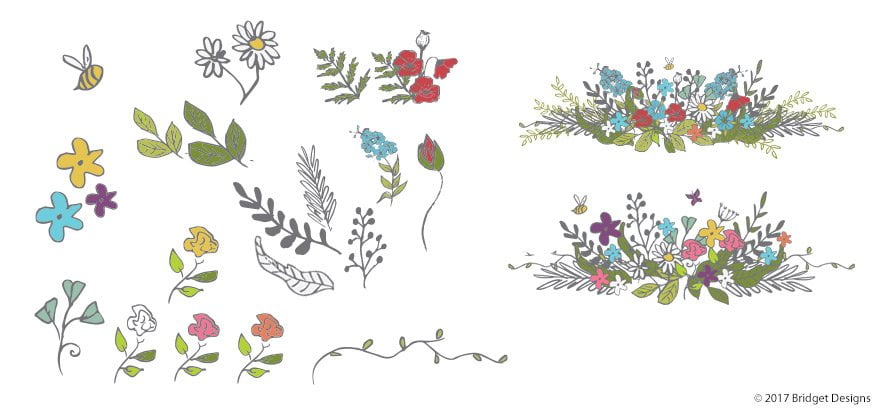 The flowers were then grouped in different layouts & styles to see which worked best – digital flower arranging!
The final designs were put together including the relative names for each website, with slightly different, more appropriate flowers for Wildflower Memories, including poppies and forget-me-nots.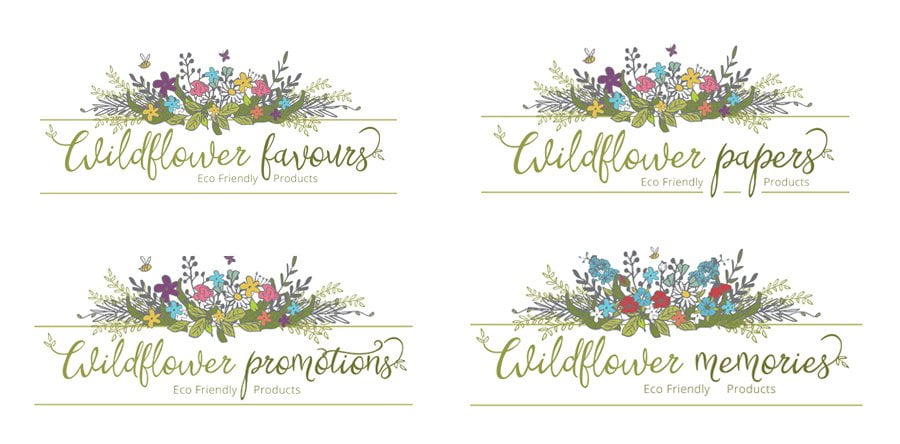 Illustrated website banner & advert design
The next task was to create large illustrated banners and a series of small advert designs for each site.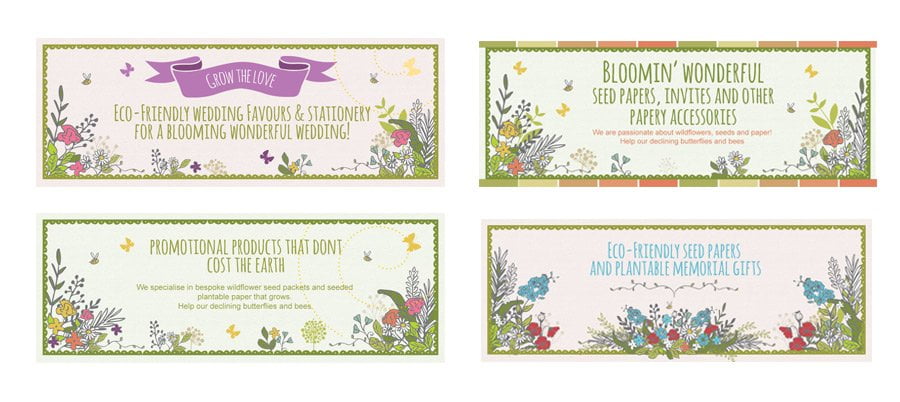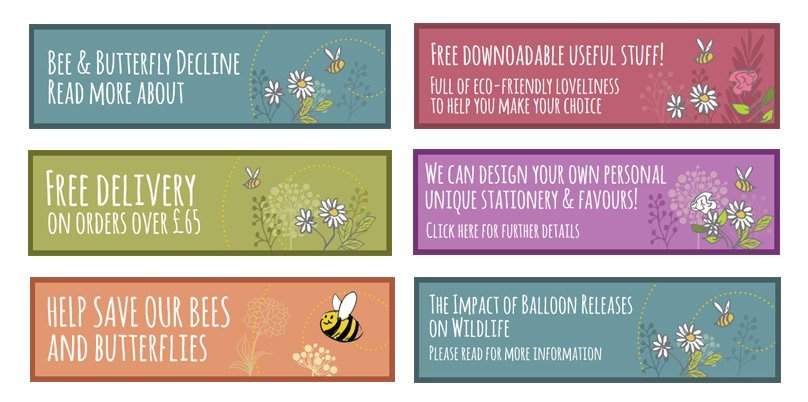 Have a similar project in mind? If you are interested in some illustrated design work for your logo, website or graphic design project, we would love to help, get in touch today for a chat.