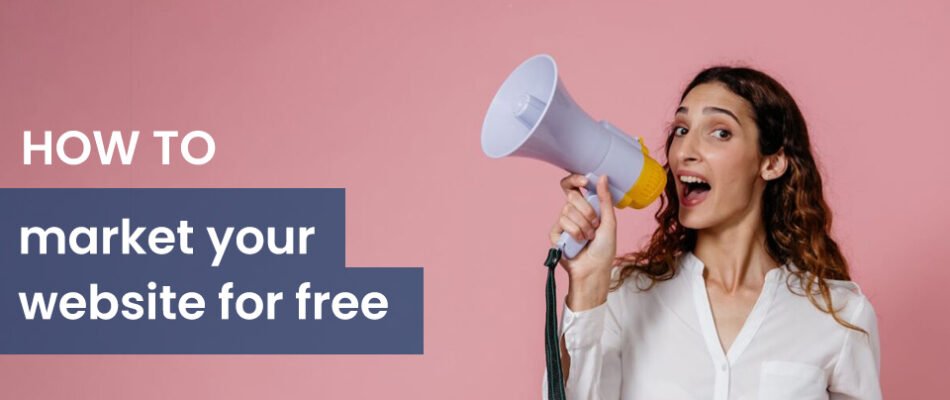 So you have your beautiful new website, now you need the right people to find it! Learning how to market your website on Google (or other search engines) can seem like a daunting task. For small businesses just starting out, there may not be the budget to employ a digital marketer or SEO specialist yet.
These tips are some effective ways to get your website found on Google and generating those all important enquires without breaking the bank.
How to market your website
Start with a quality website
Get great hosting
List your site on business directories
Get blogging!
Email marketing
Google My Business & Bing for Business
The power of social media
SEO, Search Console & Analytics
Take a free SEO course
Use a good SEO plugin (WordPress)
1. Start with a quality website
It may sound obvious, but the quality of your website, from the code behind it, to the way it is put together, makes an enormous difference to how likely it is to get found. So if your website is rather old, not well optimised, slow or just out of date, you should consider updating it. Here's our 7 reasons you should consider updating your website now. If you can't afford a professional redesign, there are lots of free website builder tools out there now. Though there are many reasons that hiring a professional web designer will hugely benefit your business in the long run.
2. Get great hosting
One of the main factors in getting your website to rank higher in search engines is the loading speed of the site. The faster it is, especially on mobiles, the better it will do as a general rule. Having a well-built website is the first step to getting good loading times, but hosting is a major factor in how fast your site is. Get the best hosting you can afford, it will pay off in the long run.
3. List your site on business directories
Now you have your website up to date and good hosting sorted out, you can focus on other ways to get your website noticed for free. One great tip is to list your business on online directories such as yellowpages.com and yelp.co.uk. Most directories allow you to add a basic listing for free, and each one creates a link back to your site, making it easier for people to find you, especially in the first few months after a new site goes live. Take care to enter the same information on every site and keep the entries up to date if anything changes.
4. Get blogging!
Search engines love new content, and view blog posts as providing useful information, so they often rank higher than service pages. There are lots of great reasons why you should start blogging. Writing a regular blog create lots of fresh new content on your site, giving search engines a reason to return to your site and crawl it, creates extra pages for people to find you, answers client's questions and establishes you as an authority in your field. You can share your posts on social media too, driving more people to your site. Adding a way for users to sign up to your blog means they will be notified everything you make a new post, and you will have a list of people interested in your business that you can contact too.
5. Email marketing
Which brings us on to email marketing. By providing users with a way to sign up to a mailing list or blog (or both!), you can start building an email list of people who may be interested in your products or services. Users don't always want to buy as soon as they land on a site, but if you get them interested through your useful regular content, they may well come back to you when they are ready to buy. There are lots of free newsletter services such as mailchimp.com that can help you create regular mailings to your email list, and provide a way for users to sign up on your website too.
6. Google My Business & Bing Places
Google and Bing provide an excellent business directory service for free that make a big different to your business being found online. Sign up for Google my Business and Bing Places for Business, add as much information as you can. Add images and post updates regularly to keep the listing fresh and attract more visitors.
7. Collect Reviews!
Reviews give credibility to your business and make people more likely to click on your website over another company. Google provides a handy link on your Google My Business page that you can send to customers to ask for a review, as does Facebook. Sites like Trustpilot provide another way to collected reviews, and if you are selling products online, your e-commerce software should provide a way to collect customer reviews once they have purchased too.
8. The Power of Social Media
If you are looking to promote your website for free, then social media is your friend. You can create a free business profile on platforms like Facebook, Instagram, LinkedIn and Twitter, and use those platforms to promote your business. Share content from your website along with photos, videos and engage with potential customers.
9. SEO, Search Console & Analytics
If you haven't heard of the term before, SEO stands for Search Engine Optimisation, and it is the process of getting your website to appear higher up on Google and other search engines when people search for things related to you. SEO is a huge field and too complex to go into fully in this blog, but there are some initial steps you can take to help improve your website's SEO right away. Sign up for Google Search Console and Google Analytics. They will give you a lot of data on how your website is performing and tips on what to do to improve it. If you are unsure where to start Google has lots of tutorials and documentation to get you started.
If your site is built using WordPress you can install an SEO plugin such as yoast.com that will help you optimise your pages for SEO.
10. Take a free SEO course
If SEO leaves your head spinning, there are lots of free courses available to help you go from beginning to expert in no time! Some include:
We hope you have found these tips helpful, and good luck with marketing your new business!